JeffBuckley.com
—Official Jeff Buckley website. Get the latest information regarding Jeff Buckley's music and definitive information regarding his life and career, brought to you by the people who knew him best. We plan to continually grow the site and its content, adding more in-depth information, video, audio, and looks at how people celebrate his life and memory, so check back often.

OURS
—Official band website with news, tour dates, a tour diary, streaming audio of entire lp and more.

Fishbone.net
—WELCOME to Fishbone.Net, otherwise known as the house that love built.

Radiohead.com—Official site includes a message board, pictures and texts from the band members.

Bungle Fever
—Unofficial Mr. Bungle site featuring news, tour dates, pictures, discography, sound files, links, and more.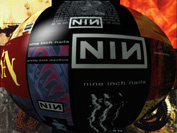 NothingRecords.com—Official NIN site at Reznor's Nothing Records' site. Nothing Records was founded by musician trent reznor and his manager john a. malm, jr. in 1992. Nothing's roster features reznor's nine inch nails, marilyn manson, autechre, the bowling green, plaid, plug, pop will eat itself, prick, squarepusher, 12 rounds, and the the.

Primus Live.com
—Your source for high quality soundboard recordings from every Primus show from the epic 2003 Tour de Fromage. An official site.

EltonFan.net
—Elton John portal of Hercules International Elton John Fan Club.