A
R
T
I
S
T
P
A
G
E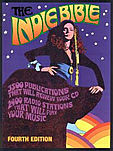 The Indie Bible
Promote your music to the world!
Steve Dickie

UPLOADED SONG(S):

1. "Find My Way" [MP3 (In Briefcase)] [REAL AUDIO]

"This particular tune talks to anyone who has felt a little lost at some point and needed to 'find their way.' Nothing too complicated here, but it's a good sample of my material. I tend to use a synthesizer for drums and bass then multi-track acoustic 6 and 12 string guitars along with some electric (although not on this track). I sing all the vocals and harmonies myself and pull it all together on my PC."

LISTENER FEEDBACK:

None Submitted

ARTIST BIOGRAPHY:

I've been playing guitar and writing songs for about 25 years, but I've never taken the performance route, instead always choosing to keep most of my work to myself and friends. That wasn't for lack of wanting to perform, more just a lack of venue. However, the internet is changing all that.

In recent years I've combined my love of music with my love of woodworking and started building guitars (www.stevedickieguitars.com). One of my guitars is featured on this track. Although I've had many musical influences over the years ranging from Pink Floyd to Gordon Lightfoot to Radiohead, my own writing tends to fall into the singer/songwriter/folk vein.

WEB SITE(S):
http://www.stevedickieguitars.com
<<<<BACK TO SINGER-SONGWRITERS
A
R
T
I
S
T
P
A
G
E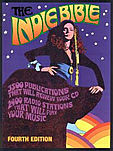 The Indie Bible
Promote your music to the world!